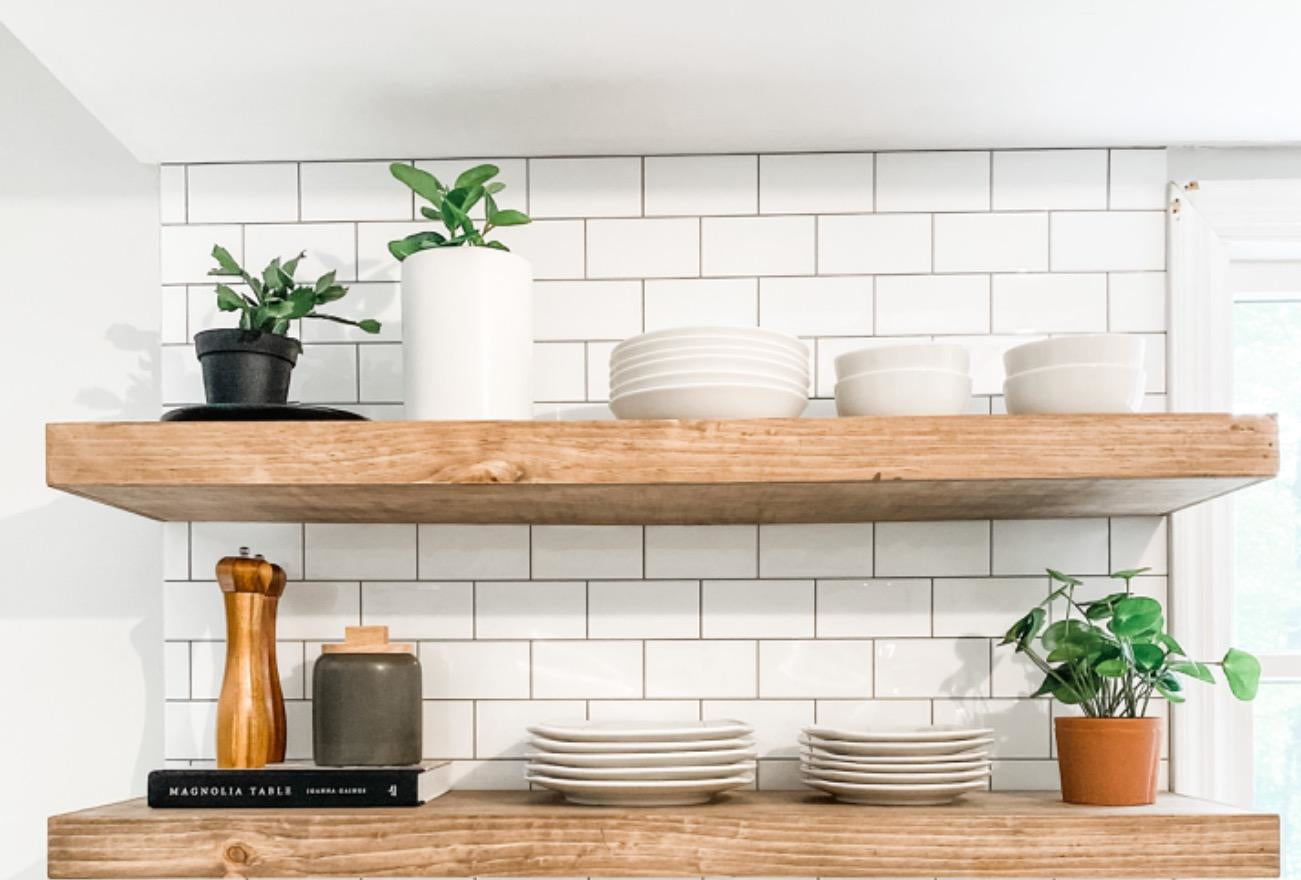 Peel and Stick Tile Buying Guide
If you're hesitant to go with the traditional way of tiles, then you might want to know about peel-and-paste tiles. Here's what you need to know about peel-and-paste tiles to determine if it's right for your DIY project.
What Are Peel and Stick Tiles?
STICKGOO Peel and stick tiles are made of lighter materials, like metal-surfaced plastic, gel, and foam-backed vinyl. Different from traditional tiles, this looked like real tiles made of soft vinyl (exterior film) and natural plant fiber (interior film). Light weight and easy to cut, no grout and no mess. Just peel and stick, can be finished in minutes for a backsplash project.
Pros and Cons of Peel and Stick Tiles
Pros:
It's convenient.
It's easy to install.
It's affordable.
There are a wide variety of materials and designs to choose from.
It's removable and can be used in rented homes or apartments.
No professional is required for installation.
Cons:
There are issues with adhesion if not installed properly.
The adhesive can break down over time.
The glue can be messy.
Material
STICKGOO have a variety style of peel and stick tile, including gel, metal & composite, PVC, vinyl thicker and vinyl. Among them, vinyl peel and stick tiles is the cheapest , metal & composite peel and stick tiles is the most expensive. Many different options, it really depends on your budget, style, and where you plan on using the tiles.
Surface
Recommended Surface: smooth ceramic tiles backsplash, smooth glass tiles backsplash, acrylic wall panel, pained gypsum, wall linoleum, stainless metal, mirror, laminate, wallpaper.
Non-Recommended Surface: oily wall, brick wall, stucco wall, stone wall, unfinished wall (gypsum or plaster), unpainted plywood.
Before buying anything, make sure the material you're considering is intended for the space where you plan to put it and the surface you plan to stick it to. 
Learn More What Surfaces Can You Install Peel and Stick Backsplash Tiles On?
Size
Peel-and-stick backsplash is usually packaged in large sheet chunks (think 10x10 or 12x12 inches) to make application quicker and more foolproof, and is sold in boxes containing sheets that usually total anywhere from 10 to 15 feet of coverage. You slso consider 3-5% cutting loss and purchase enough tiles at a time to make sure they come from the same batch to avoid slight color difference.
Area can be made using our calculator: Divide the surface that you need to cover into rectangular sections and measure each section. Then enter your dimensions section by section into our calculator and click Calculate.
Design
No matter which room is being outfitted with peel-and-stick tiles, there's a design out there that'll complement its color palette and theme. Classic subway, Linear blend, Hexagon, Herringbone, Wood Design, Stone Design, Square, Rectangle and even 3D Design. There is always one you like.
Colors
Our outlet offers a wide range of colors in peel and stick tiles. Order the right color for your backsplash installation based on your personal preference, creating harmony or contrast with the other decorative elements in the kitchen, bathroom, or any other part of your home. The other decorative elements include paint on the wall, your furnishing, appliances, and countertops, and more.
Here is the list of colors you can choose from at our exclusive mosaic tile outlet:
Peel  and Stick Tile FAQ
Q: Are STICKGOO Tiles heat resistant?
A: Once Stickgoo Tiles have completely adhered to the surface - generally after 48 hours - they are resistant to the heat of a stove. However, it is recommended to prevent direct exposure to an open flame and we recommend to install a kitchen panel.
Q: How should I clean and maintain my STICKGOO Tiles backsplash?
A: Simply use a sponge to restore the shine of STICKGOO Tiles. Use a mild non-abrasive household cleaning product such as dish soap, a cream cleanser or a glass cleaner.
Q: Can I easily remove STICKGOO Tiles?
A: Yes. They are easy to remove with little to no damage, depending on the surface they were installed on. To make it easy, use a blow dryer to warm up each tile to soften the adhesive and pull softly starting with the corners. Use a cleaning product to wash the wall and remove any excess glue left by the STICKGOO Tiles. Learn More FAQs.

Upgraded Subway,13''x12'' Peel and Stick Tile - White
Choose STICKGOO
Our products can help customers to save a lot of money, a lot of time, and ensure that each piece can be simply DIY in their own room without special tools. By today, we have a professional vinyl stick tile factory and a PVC aluminum self-adhesive tile factory, supplying STICKGOO self-adhesive products to more than 100 countries around the world.
Utilize STICKGOO tiles for your next Home DIY project - the design opportunities are only limited by your imagination!!
View More How to Quickly Install Peel and Stick Backsplash Tile in 4 Steps
                  What Surfaces Can You Install Peel and Stick Backsplash Tiles On?
Ready to shop? Shop All Peel and Stick Backsplash Tiles.
References: